It seems like there's a new trend emerging every day when it comes to K-pop style, and there's a noticeable pattern emerging when it comes to your favorite female idols – hair ribbons!
They're a great way to get creative when it comes to hair and can be used in a whole host of ways to add a touch of whimsy to any look. Here are just a couple of amazing examples!
TWICE's Nayeon
From teasers to stage performances to the music video for her solo debut with "POP!," TWICE's Nayeon wore a lot of bows – so there's plenty of inspiration to choose from! This look features two thin, long pieces of ribbon braided asymmetrically through her hair. One is tied at the top, and one is tied at the bottom for a twist on the typical pigtail.
IVE's Gaeul
Short hair can sometimes be tougher to style, but not to fear – Gaeul is here, and she's got plenty of ways to accessorize! In this performance of IVE's recent comeback song "After LIKE," she has a small, shiny ribbon almost the same shade as her hair braided in. It's subtle but a cool way to add an eye-catching sparkle to her hair. She also proves that bows work on bobs too!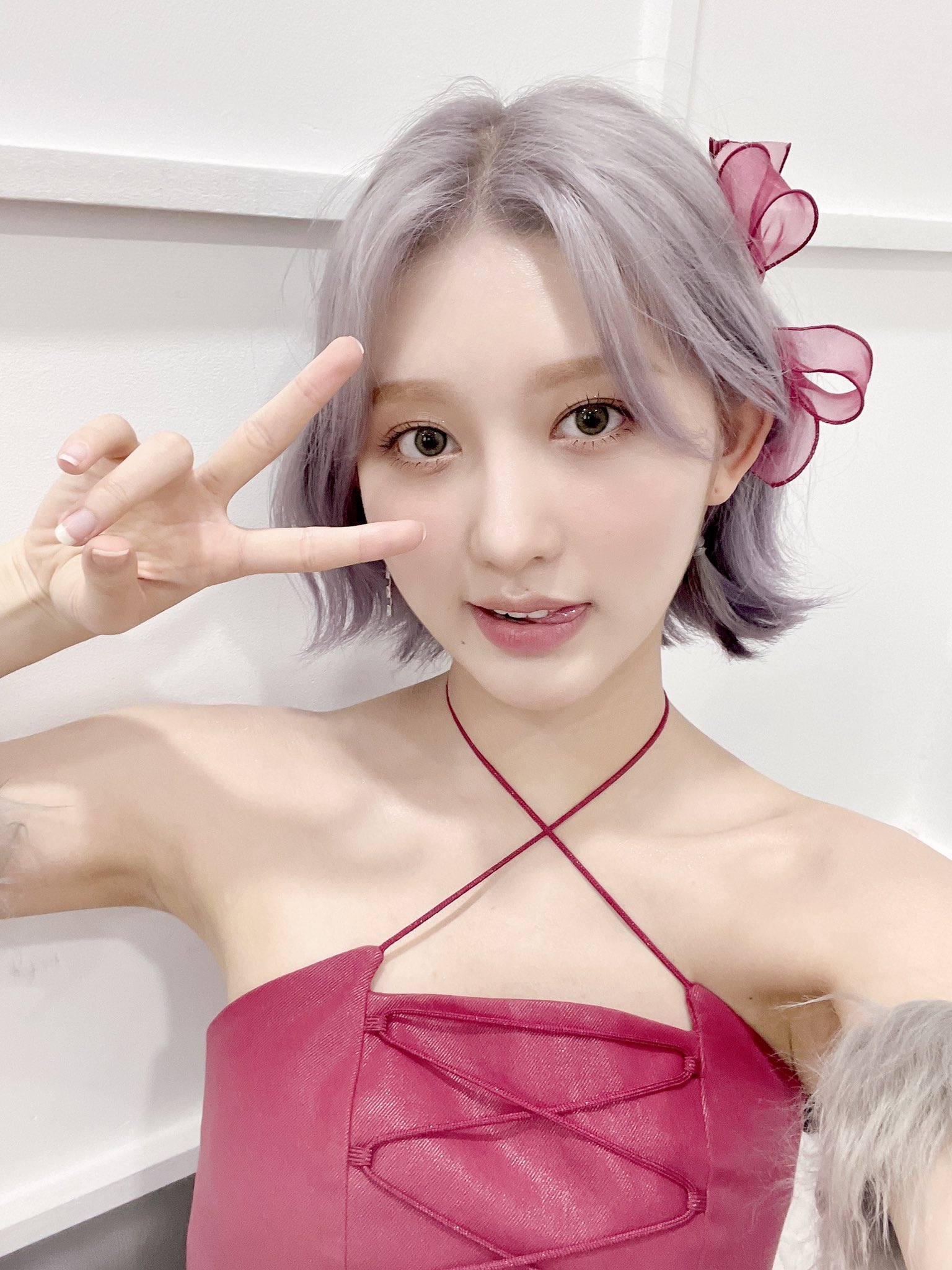 Girls' Generation's YoonA
YoonA has long been a fan of the hair bow, and she proves that there are plenty of ways to wear one while still staying sophisticated! In this "FOREVER 1" performance, she wore it clipped to the side to pull back her hair and emphasize her side-parted hairstyle. She's got lots of other examples on her Instagram to use as inspo as well!
Choi Ye Na
Choi Ye Na, a former IZ*ONE member, has garnered a lot of attention with her bold styling ever since her solo debut. This hairstyle for her "SMARTPHONE" performance is pared back by Choi Ye Na's standards, but it's still super cute! She has two ribbons french braided into her hair, and then she rolled the braids into two low buns. Kind of like colored extensions without the need for extensions!
Kep1er's Huening Bahiyyih
Another big-time fan of the bow, Huening Bahiyyih went supersized with her accessory for this "Up!" stage from Kep1er's most recent comeback. By keeping the bow low on the back of her head, she's giving some serious Disney princess vibes without the bow distracting too much from her beautiful features. A ribbon never fails to brighten her look!
BLACKPINK's Rosé
Rosé has been a big fan of the topknot lately as evidenced by both her Instagram posts and some recent performances of BLACKPINK's "Pink Venom." The style looks even more unique when she adds a ribbon, and she's even proved that there is versatility with just the one style! By threading the ribbon through the bun or just putting a bow at the back, she gives totally different vibes.
Source: Soompi