Netizens discussed how BTS Jin's enlistment date is very fascinating.
Earlier, it was reported that BTS's Jin will be enlisting on December 13, although Bit Hit Music did not confirm anything. Shortly after, Jin personally wrote a message on Weverse, where he requested that ARMYs do not see him off, as this could potentially lead to dangerous situations. With Jin's enlistment date allegedly revealed, many netizens noticed a fascinating fact. One netizen took to an online community forum and created a post titled, "BTS Jin's enlistment date is so cool".
In the post, the netizen wrote, "Enlisting after his birthday, he's discharged [from the army] one day before [BTS's] debut anniversary". The netizen then revealed a screenshot of a military enlistment count-down app used in South Korean, entering the enlistment date of December 13 to see when Jin will be discharged from the army. The app showed that someone who enlists in South Korea's mandatory military service on December 13 is discharged from the army on June 12, 2024. Notably, BTS debuted on June 13, 2013, and the fact that Jin will be discharged one day before his debut anniversary made many netizens express surprise at what seemed to be "fate".
Netizens commented:
"This is seriously fascinating. It's not like one can decide their enlistment date but just like people say, this must be fate. Anyways, I hope he enlists safely."
"Should I tell you something else that's also cool? For 12/13, (1 + 2) + (1 + 3) = 7. This is something that only an ARMY will know it's fascinating."
"This is fate."
"I feel like the universe is stepping in to help BTS. I always get immersed into things like this TTT."
"I feel like the entire universe is pushing for BTS and helping them."
"Sukjin, please enlist safely."
"Omg LOL. This is so frickin' cool."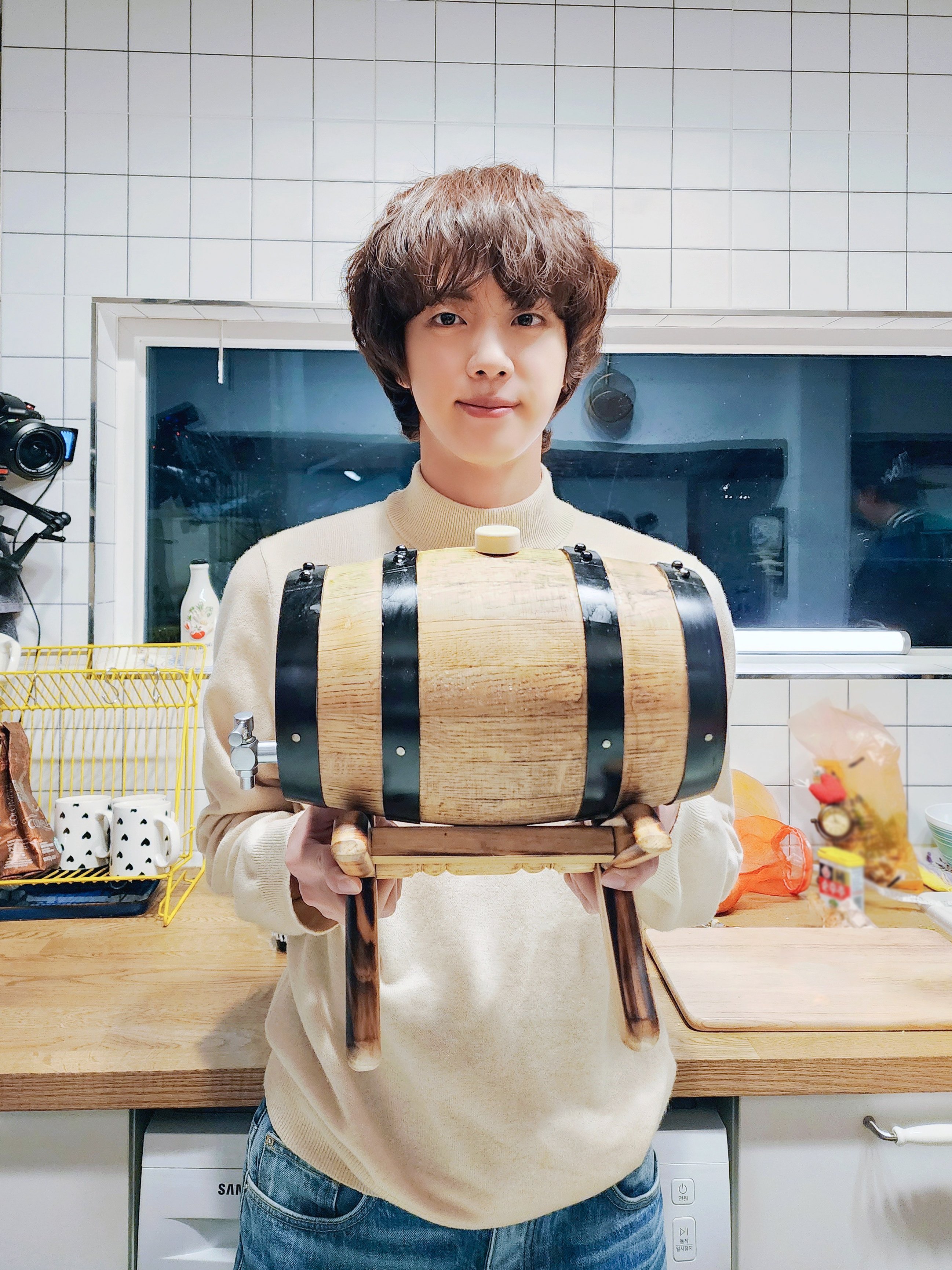 "ARMYs, before his enlistment let's make the Jin ramen all over this world sold out."
"He will probably have a hard time because it's so cold."
Source: Allkpop