ENHYPEN is the boy group launched by Belift Lab, which is a joint venture between HYBE and CJ ENM. The members were chosen through the survival idol competition program 'I-LAND' that aired back in 2020.
The show was viewed by fans from all across the globe, and the votes cast by these fans decided the member of ENHYPEN. The show received immense popularity overseas, more so than in Korea, which is why ENHYPEN garnered much attention abroad.


Despite debuting just two years ago, the rookie boy group was able to hold their first tour thanks to their immense popularity.
Unfortunately, ENHYPEN hasn't received as much recognition in South Korea, so they are mistaken to be a lesser popular boy group. So, one fan shared photos of ENHYPEN's Japan tour in a popular Korean online community, Nate Pann, to show how popular they are.
The netizen who created the post wrote, "Not only is the size of their first tour amazing, but it's more fascinating how no one has their phones out and they're all holding up the slogan sign and light sticks."
Just as the netizen pointed out, the photo shows the stadium packed with ENHYPEN fans, all holding up signs and light sticks in a uniform manner.
K-netizens were also impressed and commented:
"I'm a girl group fan but I think it's funny how people say ENHYPEN's are flops. It's been a while since K-pop groups target overseas and the overseas promotion is bigger in scale. My favorite group also has a lot of overseas fans like them so they don't need the popularity of the general public in Korea."
"HYBE must be happy since their rookie groups are growing well."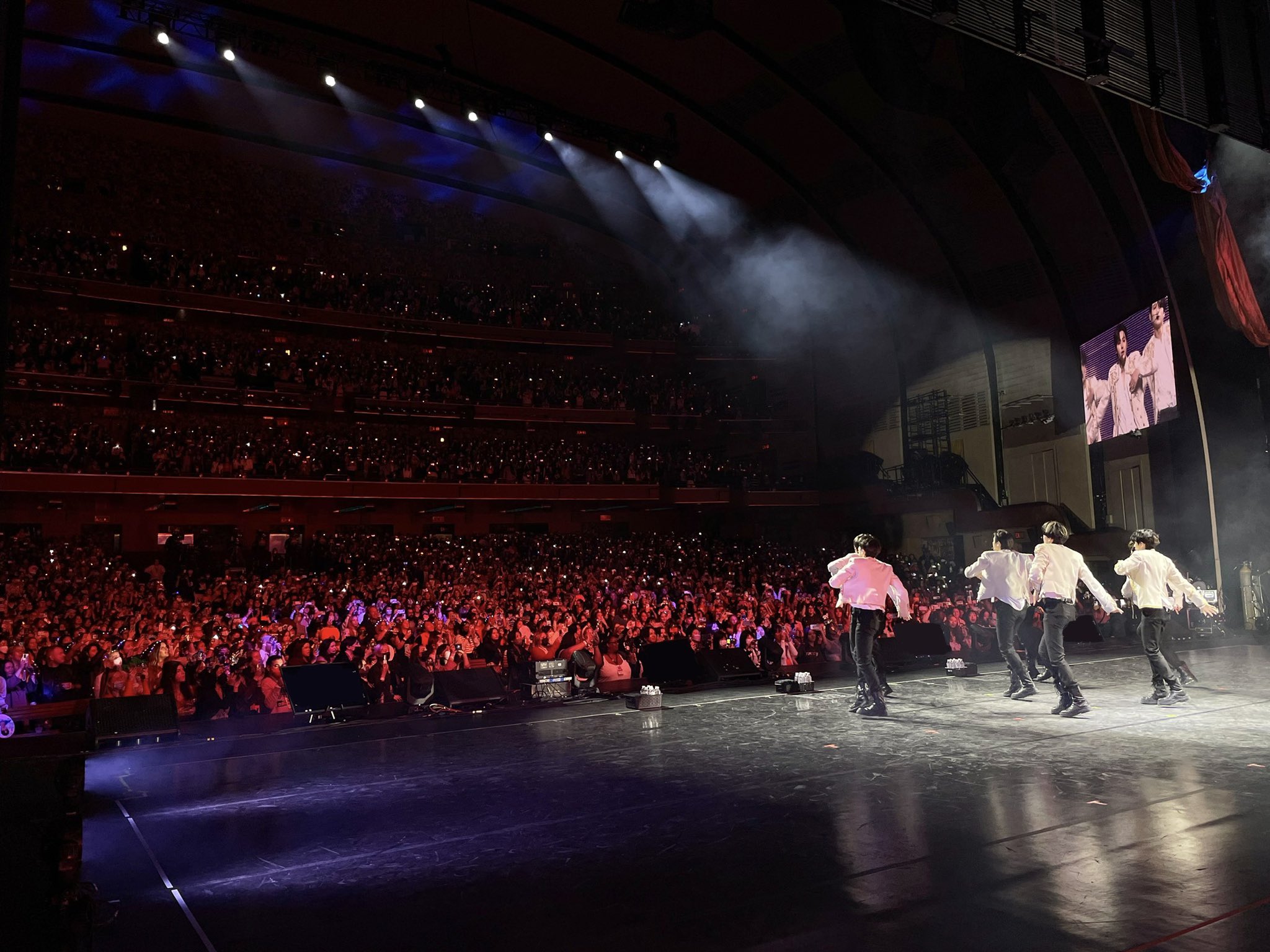 "Their concert in America is bigger than I thought too."
"It doesn't matter about popularity in Korea anymore. The trend is being popular overseas."
"They debuted two years ago and they are already having a dome concert."
"What's amazing is that ENHYPEN is holding a 2-day concert in Kyocera Dome (This is an additional concert even) The senior K-pop groups with big fandom all performed there, so they can be proud."
Source: Allkpop​​​​​​​