Girl group MAMAMOO has finally announced more dates for their WORLD TOUR "MY CON" 2023.
Following the already announced 3 shows in Seoul (November 18-20, 2022), 2 shows in Tokyo (November 26-27, 2022), one show in Taipei (January 14, 2023), and one performance in Malaysia (February 11, 2023). The group has revealed 4 more official destinations for their upcoming tour.
It seems that the girl group will be performing in Singapore's "The Star Theatre" on February 9, 2023. Then, Hong Kong on January 7, Singapore on February 9, Kuala Lumpur on February 11 ( in the Malawati Indoor Stadium, Shah Alam), and Manila on February 12, 2023. Ticket details and venues have yet to be announced; however, they should be specified soon in the upcoming days.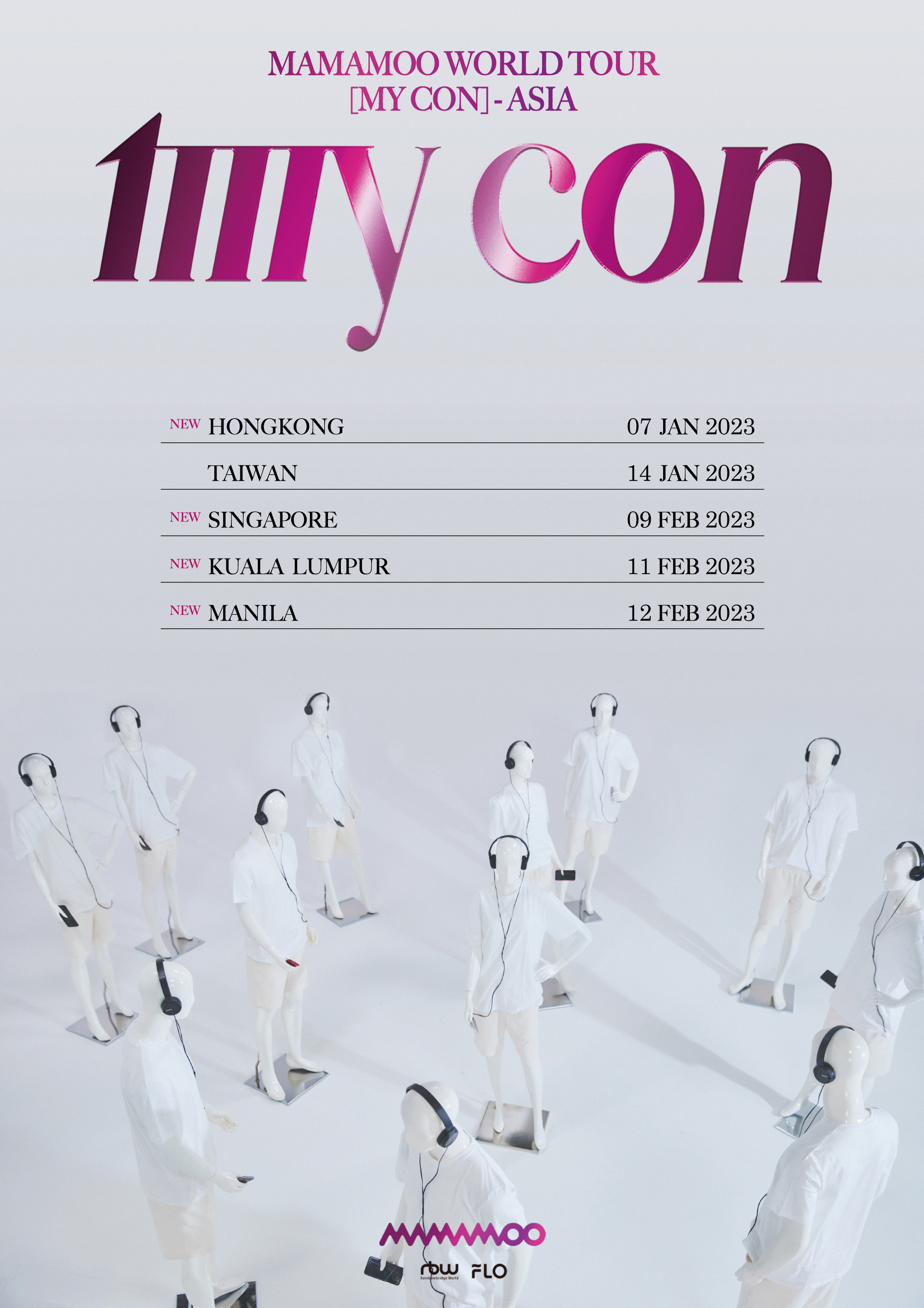 However, fans of the girl group were quick to point out that on January 7, 2023, MAMAMOO MoonByul is already scheduled for another event. Since the vocalist will be performing in the Golden Disk Awards in Bangkok on that day due to prizes won on the JTBC survival show "Second World" earlier this month, which was an OST in a JTBC drama and performance for it on this year's Golden Disk Awards stage, even if it is a several-hour flight away. Thus, fans hope that Moonbyul's health was taken into account and that the company will clarify more details soon.
Excited fans further speculate that the next cities announced will either be located in Indonesia or India, which is speculated to be followed by tour dates either in the Americas and/or Europe in the early spring or summer of 2023.
So stay tuned in, as MAMAMOO might be coming to your city soon!
Source: Allkpop