BTS members have become more active in the fashion industry as many luxury brands are racing to name the global idol group members as their ambassadors.
SUGA was recently named the brand ambassador of Valentino, J-Hope was invited to attend Louis Vuitton Men's Fall-Winter 2023 Fashion Show in Paris, and Jimin has been named the global ambassador for Dior men's collections.

On January 30, Jungkook and Calvin Klein trended worldwide on social media after fans discovered that the brand's Executive Vice President and Global Creative Head had followed the idol.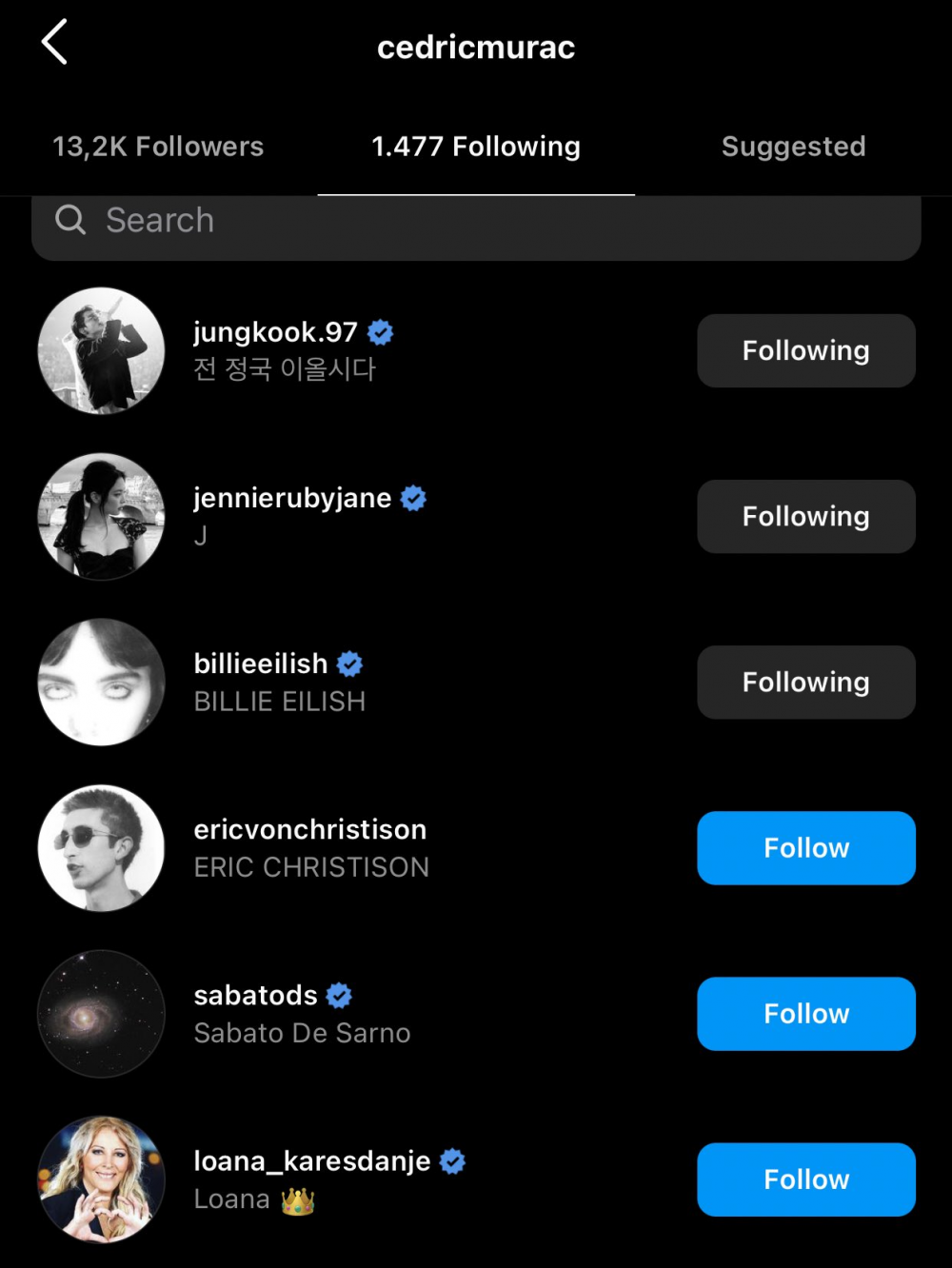 On this day, fans found that Cedric Murac, Executive Vice President and Global Creative Head of Calvin Klein, had followed Jungkook, making him the second K-pop idol the executive vice president is following. He had also clicked "Like" on many of Jungkook's posts.
Not only has Cedric Murac followed Jungkook, Zayden Choo, the commercial director of Calvin Klein, followed Jungkook, leading many fans to believe that Jungkook will be doing a collaboration with the brand or will be named an ambassador of the brand.
Now fans are excited to share this news on social media and looking forward to the news of their collaboration!
Source: Allkpop