It is now official.
HYBE CEO Park Jiwon announced they have officially acquired Lee Soo Man's shares in SM Entertainment, becoming the largest shareholder in SM.
In a statement shared on HYBE's social media accounts to not only fans, but also employees, artists, and shareholders, HYBE CEO Park Ji Won announced the transfer of shares between Lee Soo Man and HYBE was completed.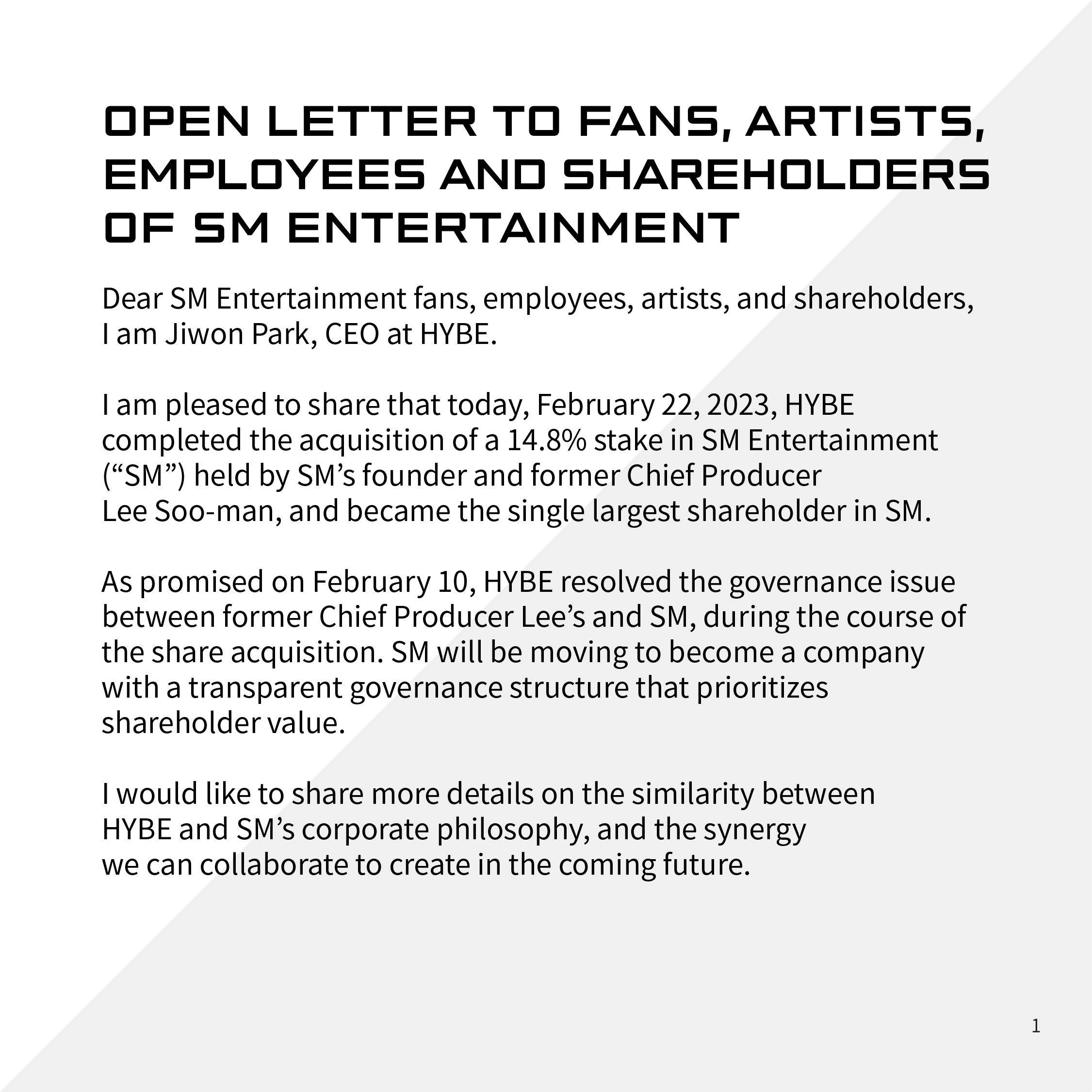 Park Ji Won shared three points that HYBE would commit to following the takeover of SM Entertainment's shares, including working together to innovate new strategies and allowing SM Entertainment to work autonomously as they have with the other companies they have acquired, such as Pledis Entertainment.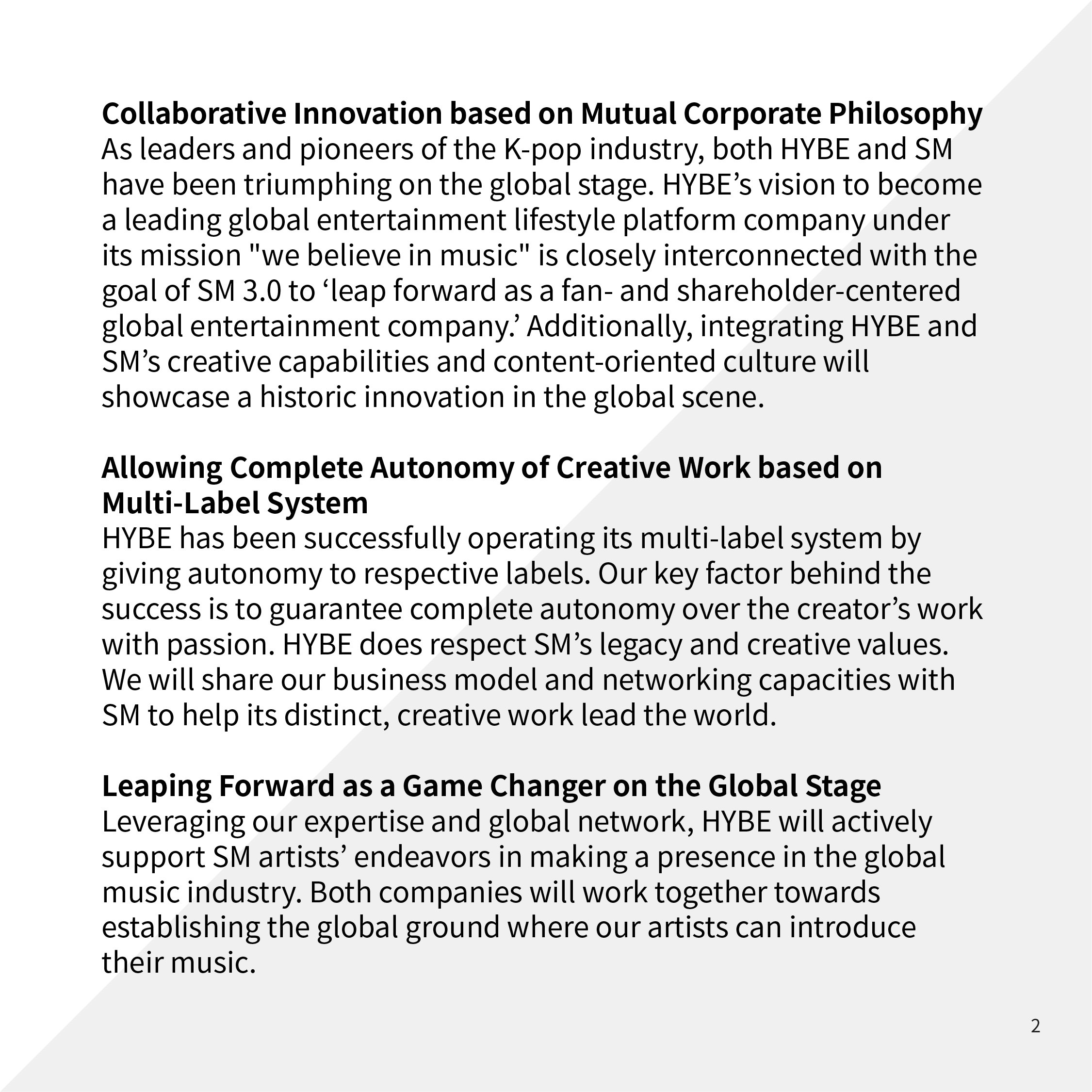 He also shared that HYBE and SM Entertainment will work together to expand their artists' reach, sharing their experience in reaching different areas of the world. They will also expand their artist interaction platforms, Weverse and Bubble, globally.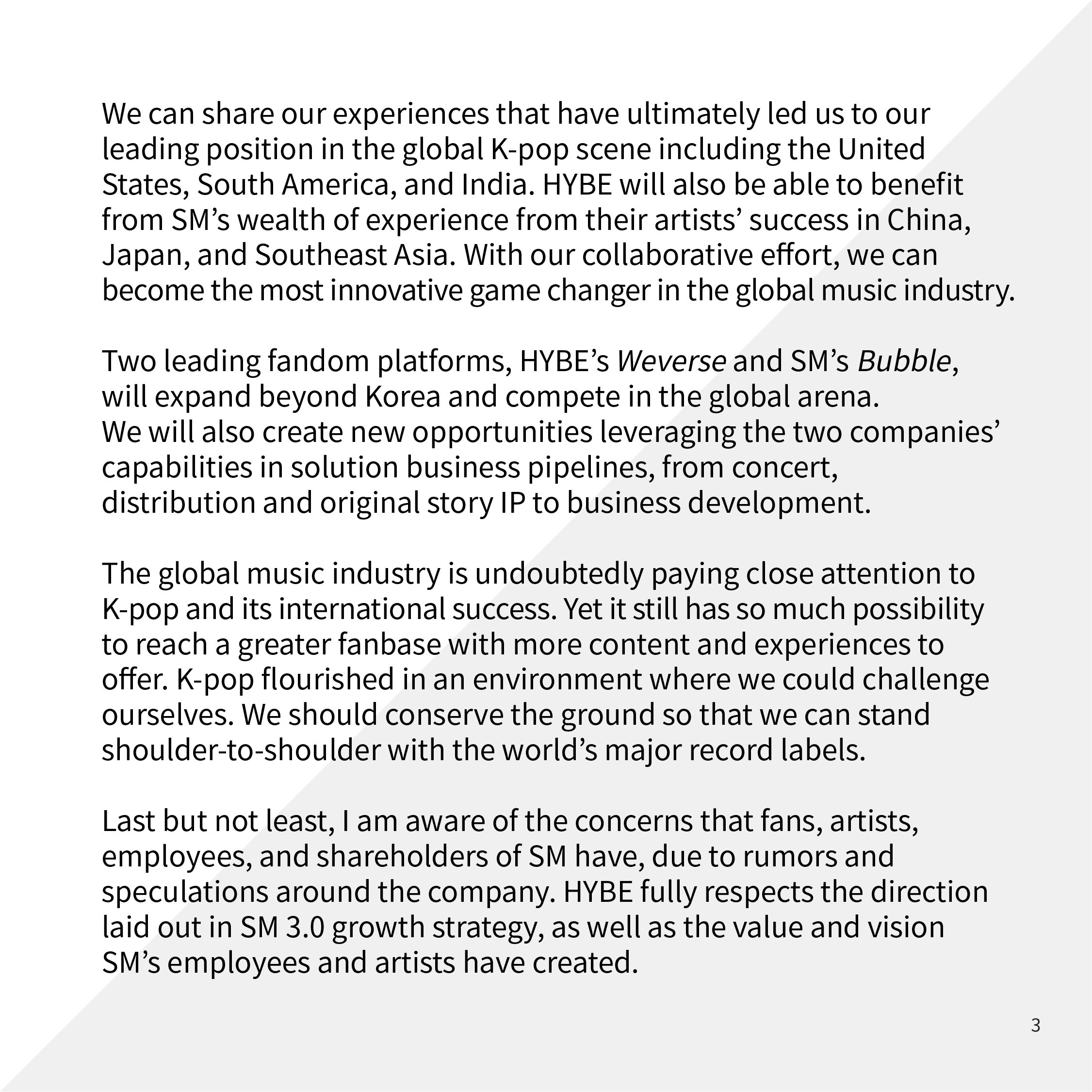 Finally, he apologized to SM Entertaiment's artists who have been troubled by the ongoing controversy between HYBE, SM Entertainment, and Lee Soo Man.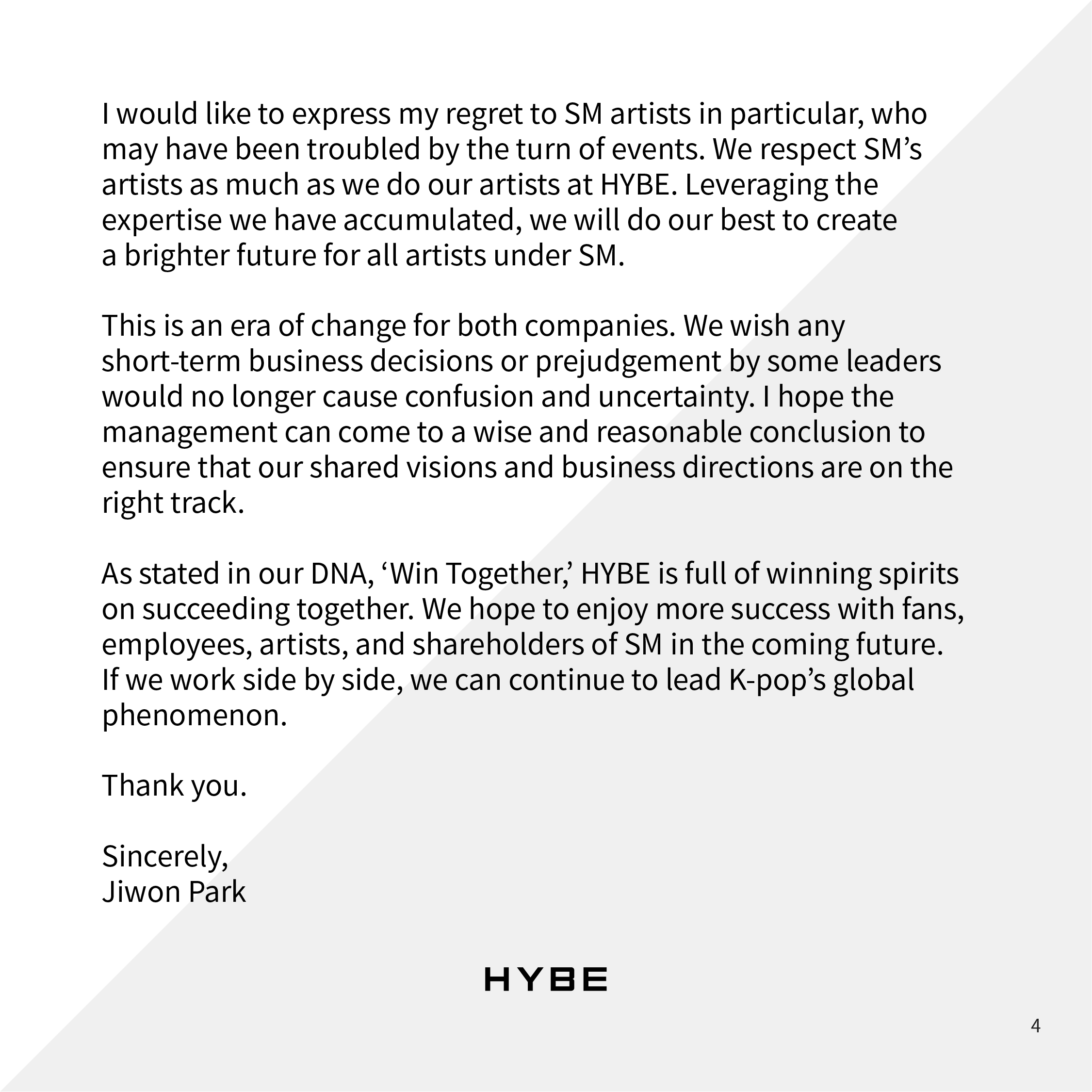 ​​​​​​​
Source: Allkpop