Jeonghan is a promotion angel.
Many K-Pop idols become brand ambassadors and endorsers, but besides official promotions, most idols display their support through subtle actions. Even in K-dramas and variety shows, product placement tends to be subtle. However, SEVENTEEN's Jeonghan is as blatant as can be as Banila Co's ambassador, and his strategy works (as most of his plans often do).
Jeonghan, DK, Vernon, and Joshua left Korea earlier than the rest of SEVENTEEN due to a schedule in Canada. When they arrived at the airport, Jeonghan didn't hesitate to start promoting Banila Co in the most adorable way possible.
Jeonghan turned the usual press coverage of airport departures into an impromptu photoshoot, and the candid photos have everyone falling in love. Jeonghan is known for his visuals and intelligence; when he combines the two, no one can withstand his power.
Even the other members are all for his promotion tactics. Whether it was coincidence or planned, the contrast of their all-black outfits and Jeonghan's sky-colored fashion allowed the promotion angel to stand out even more.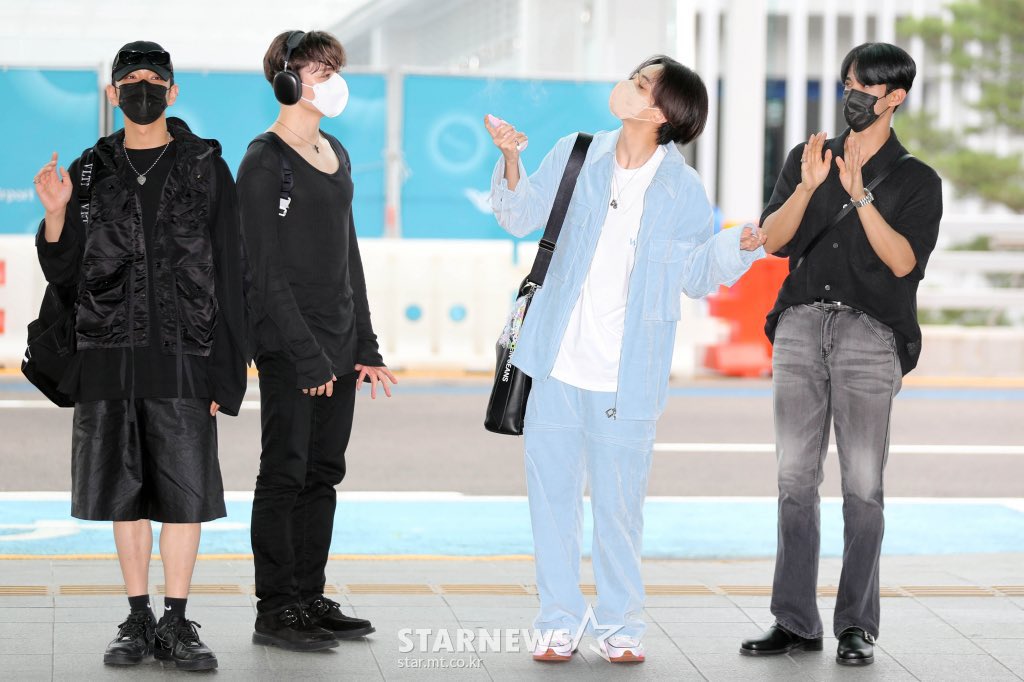 And like the hardworking ambassador he is, Jeonghan's plan is working, as CARATs have already figured out what product he was promoting.
This isn't the first time Jeonghan's let his inner PR fairy shine. Earlier this year, when SEVENTEEN flew to Japan for a fanmeeting, Jeonghan started promoting Banila Co as soon as they arrived at the airport.
Jeonghan made headlines with his promotion agenda, and Banila Co. trended at number 2 on Twitter that day, thanks to his actions.
Banila Co even posted his support on their story for their official Instagram, using "Hanihae," Jeonghan's special "I love you" (the SEVENTEEN members each have their own word where they combine their name with saranghae ("I love you" in Korean)).
And whether it's for news coverage or CARATs, "Promotion Fairy" Jeonghan is the perfect photobomber.
Source: Koreaboo